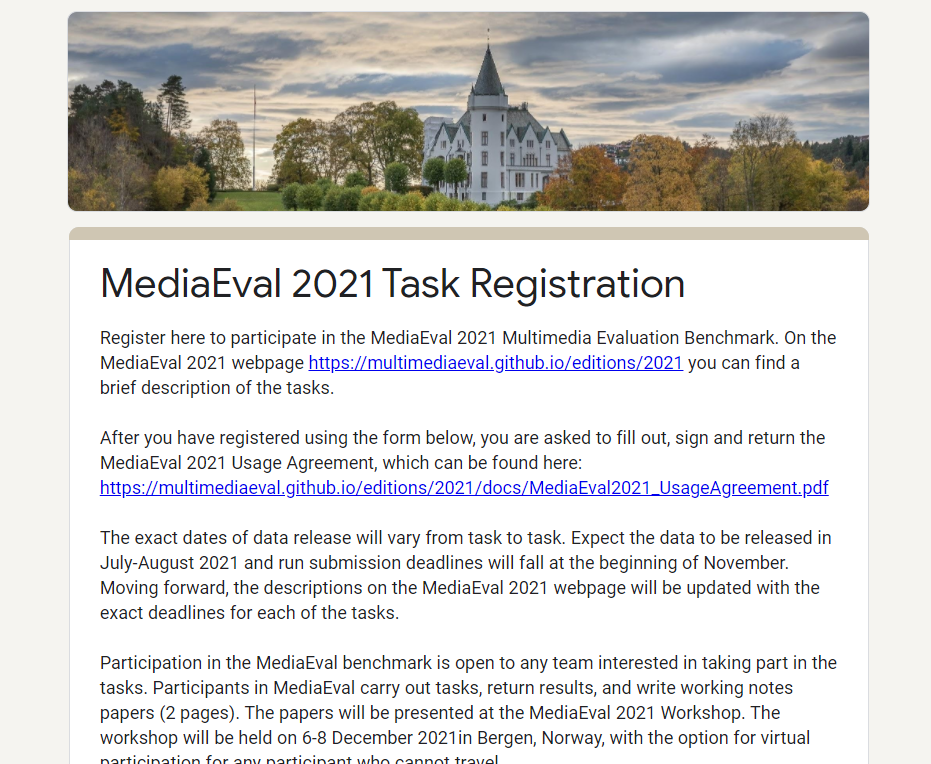 30 Aug

aqua3s invites you to join the Water Quality in Social Multimedia task at MediaEval 2021 Multimedia Evaluation Benchmark

The MediaEval Multimedia Evaluation benchmark offers tasks that are related to multimedia retrieval, analysis, and exploration. Participation is open to interested researchers who register. MediaEval focuses specifically on the human and social aspects of multimedia, and on multimedia systems that serve users. MediaEval tasks offer the opportunity for researchers to tackle challenges that bring together multiple modalities (visual, text, music, sensor data)

Aqua3S, CERTH and AAWA invite you to the WaterMM (Water Quality in Social Multimedia) task. The WaterMM Task deals with the analysis of social media posts from Twitter with regards to issues of water quality, safety and security. The participants of this task are provided with a set of Twitter post IDs in order to download the text, the attached image and the metadata of tweets that have been selected with keyword-based search that involved words/phrases about the quality of drinking water (e.g., strange color, smell or taste, related illnesses, etc.). Because the occurrence of such phrases in a tweet might not necessarily reflect a case of water contamination, participants are asked to build a binary classification system that will be able to distinguish whether a post is relevant or not to water-quality issues.

The dataset is bilingual (English and Italian), and participants can tackle the task by using textual information, visual information, metadata or a combination of the above. In addition, participants are highly encouraged to make their code public along with their submission.

If you want to participate, please check the official page here.